Our staff's commitment to you
Our staff is committed to providing support, compassion, information, and direction as needed to all members of our community, their families, and friends who are dealing with loss and grief.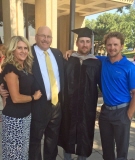 Bradly and Terri Johnson
President and Vice President
brad@johnsonfuneralhomes.net
Brad
Bradly Johnson grew up around the funeral business in Randolph, helping his father since age 13. A Graduate of Randolph High School, attended college at University of Nebraska at Omaha and Lincoln, and married Terri Scott of Randolph, Nebraska in 1984. Brad graduated with a degree in Funeral Service Education from Mt. Hood Community College in Portland, Oregon. Accredited by passing the National Board Exam from the International Conference of Funeral Service Examing Boards in 1985 and passed the Nebraska State Board Exam licensed in the State of Nebraska.

Brad worked for a year and a half at the Megrue-Price Funeral Home in Superior and Nelson, Nebraska where he served his apprenticeship. In 1986, he moved to work for his father at the Johnson Funeral Chapel in Norfolk. He worked as Manager of that location until July 2009, he currently serves Norfolk and all of Northeast Nebraska. In 1989, he and wife Terri approached Morris & Ruth Ann Vogel of Stanton about the sale of their mortuary in Stanton, just 10 miles from Norfolk. With the help of Roger & Marian Johnson, Brad's parents, they purchased that mortuary in March of 1989. Currently the couple live in the Henry Shultz Home west of the funeral home since 1989. We have 2 boys, Austin & Ross Johnson.
Terri Johnson, the daughter of LaVern and Connie (Lienemann) Scott of Randolph is a 1983 graduate of Randolph High School; Graduate of Platte Community College Licensed Practical Nursing Program in 1984; earned designation as an L.P.N. -C. (I.V. certification); Terri formerly worked for Sister's Hospital in the Med/Surg floor. Worked for 8 years with Dr. Desai & Dr. Patel - Urology Clinic in Norfolk; and currently working for Dr. Keith Vrbicky as his Clinic Nurse at Midwest OB/GYN Clinic at Norfolk since 1996.

Dr. Austin J. Johnson, B.A., D.C. graduated from Stanton High School in 2006; Graduated University of Nebraska - Lincoln with a Bachelor's Degree in Nutrition and Exercise Science in 2010; Graduated in August 2015 with a Doctorate of Chiropractic Physcian's Degree from Cleveland School of Chiropractic - Kansas City, MO; In December 2015 Dr. Austin J. Johnson, B.A. D.C. began ownership in Bruening Chiropractic Clinic at 101st and Maple Street in Omaha, Nebraska.

Ross Johnson, 2007 graduate of Stanton High School, currently a Graduate of Metro College - Omaha as a Utility Lineman; Worked after graduation for Schmaderer Electric in West Point; currently working for the City of Fort Collins, Colorado as a Apprentice utility lineman since 2011.

Our expansion into Randolph in 2000, Roger Johnson, Brad's father, decided to retire from full time work at Johnson's Funeral Home in Randolph. Brad & Terri decided to purchase the funeral home from Brad's father & mother. Brad has been a member of many of the area organizations supporting Stanton & Stanton County: Stanton Community Club - serving as treasurer for 7 years; Member Stanton Youth Development Committee; Founding Members Board of Directors Stanton Economic Development, Inc., Past President City of Stanton Golf Course Board of Directors; Past President of the Elkhorn Acres Golf Association Board and was instrumental in the expansion of the course's driving range and acreage; Past member of the Stanton Park Board; Past Member of the Stanton Housing Authority Board of Directors; Founding Members Stanton Baseball/Softball Association, serving as treasurer/clerk for 5 years; Founding member and current Committeeman for Stanton Youth Development; Founding Members of Stanton Youth Football Program; Member Stanton Community Schools Board of Education - serving on the Personnel & Activities Committee's; Former Stanton Cub Leader & Boy Scoutmaster; Past AYSO Soccer Coach; Past Youth Baseball Assistant Coach; Assistant Coach Stanton Jr. Legion Baseball; Assistant Coach Stanton Jr. High Football & Jr. High Track; Member Randolph Community Club/Randolph Area Ventures; Founding members Randolph Community Golf Course. Terri has been a member of the V.F.W. Auxiliary; Member of St. Peter's Catholic Church Board of Directors; Member Randolph Community Club/Randolph Area Ventures.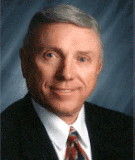 Roger E. Johnson
Funeral Director
roger@johnsonfuneralhomes.net
Roger
Roger was introduced to the Funeral Business by assisting at the Marshall Funeral Home in Tilden, Nebraska, while living at the home of his Aunt Millie Anderson and her husband. After graduating from Tilden High School he attended Midland College at Fremont, Nebraska majoring in Pre-Mortuary Science.

In June of 1956 he married Marian Kent in Tilden, Nebraska. In 1957 Roger served 6 months of active duty in the Nebraska National Guard. In September of 1958 Roger enrolled in Worsham College of Mortuary Science in Chicago, Illinois graduating in 1959.

He served his apprenticeship with the Higby Mortuary, Aurora, Nebraska followed by 5 years of employment with the Ericson-Hult Funeral Home of Wahoo, Nebraska. In 1961 the National Guard Unit to which he belonged was recalled to active duty during the Berlin Crisis under the Kennedy Administration, serving during the "Bay of Pigs Invasion" a time of near war with Russia/Cuba in the Western Hemisphere of the World. The following 10 months were spent at Fort Leonard Wood Missouri. Roger was discharged as a Sergeant in the Medical Air Ambulance Unit of the Nebraska National Guard at Wahoo, Nebraska In 1965 he and his wife Marian purchased the O'Neill Funeral Home & Clothing Company of Randolph, Nebraska and moved to Randolph. Here they raised 5 Daughters and 2 Sons. In 1968 Roger expanded his role to include Administrator for the Colonial Manor Nursing Home in Randolph. He also purchased the Hiscox-Schumacher Funeral Home in Wayne Nebraska and the Sultzer-Chittenden Funeral Homes in Wisner & Pilger, Nebraska.

In July of 2009 he divested his ownership of the Johnson Funeral Chapel in Norfolk, Nebraska after nearly 40 years of service to Norfolk. In 2000, Roger retired from the Johnson Funeral Home business and sold it to his son & daughter-in-law, Brad & Terri Johnson who are currently operating the facility.

Roger has served as President of the Randolph Community Club, President of the Randolph Development Corporation and the Randolph Foundation. He was elected as Mayor of Randolph for two terms of office. During the second tenure he helped to lead the development of the Randolph Community Golf Course which was built by donations of money, land and time by the Citizens of Randolph. Roger is a 3rd Degree Knight of Columbus at Randolph and a former 4th Degree Knight of the Norfolk Council. He has served as President of the St. Frances Cemetery Board beginning in 1970. Roger is available from time to time and can be of assistance by appointment, please call or e-mail if you would like to visit with Roger.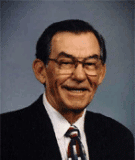 In Memory of Morris Dean Vogel
Funeral Director (Deceased - December 15, 2008)
Morris
Morris Dean Vogel, age 86 of Stanton, longtime Stanton business owner and active community member, died on Monday December 15, 2008 at the Stanton Health Center in Stanton. He was born September 8, 1922 the son of Carl and Martha (Schilling) Vogel in Stanton County (Maple Creek Precinct), Nebraska. He was baptized by Rev. Martin at St. John's Lutheran Church in Stanton and confirmed at St. John's Lutheran rural Howells by Rev. Norden. He graduated from Stanton High School in 1941. Morris was inducted into the United States Army on February 19, 1943. He served with the 3rd Army the 110th Evacuation Hospital in England, France, Luxembourg and Germany during four major campaigns in WW II. He was discharged from military service on December 27, 1945. Morris married Ruth Ann Schultze on February 20, 1944 at St. John's Lutheran Church in Stanton. He attended University of Nebraska at Lincoln and graduated from California College of Mortuary Science in Los Angeles in June 1949. He accepted employment at Shultz Mortuary and Furniture in Stanton in 1949, becoming a partner in 1959 and sole proprietor in December 1963.

In 1979 and 1980 Morris served as Vice President and President of the Nebraska State Funeral Directors Association. The next year he served as the N.F.D.A.'s chairman of the Nebraska state convention.

His service in the city of Stanton includes – two terms on the Stanton City Council and twelve years as a school board member of District #3 schools. He served on board of directors of the Stanton Housing Authority during the planning and construction of Ivy Manor. He was the Liaison Officer for the planning, financing and construction of the Elkhorn Acres Golf Course, as well as President of the Elkhorn Acres Golf Club and a long time member of City of Stanton's Golf Course Advisory Board. Morris served as President of Stanton Business Men's Club, a life member of Stanton V.F.W. Post #3602 and member of American Legion Post #88, past member of Stanton Volunteer Fire Department. He was chairman of the March of Dimes for Stanton County during the Polio epidemic and President of the Stanton Cemetery Board. He was a Founding and Charter member of Faith Lutheran Church and served as president of the voting assembly. Morris was a board member of Stanton Community School Foundation. As president of the Stanton High School Alumni Association he served as chairman of the High Schools Centennial Celebration in 1988 and in 2006 received the Distinguished Stanton Alumnus Award.

In March of 1989 Morris sold the Shultz-Vogel Mortuary and retired from full time work, he worked part time for a number of years for Shultz-Vogel Johnson Mortuary in Stanton. Morris' hobbies include golfing, dancing to the Big Band Sounds of the 40's and traveling.

Morris is survived by his wife of 64 years, Ruth Ann Vogel of Stanton and five daughters Pamela Carroll (Merle Schlines) of Omaha, Lark Frank of Omaha, Patrice (Tom Daniels) of Nashville, TN, Heidi (Tom Macklin) of Orlando, FL and Maureen (Jeff Crist) of Marysville, KS, eight Grandsons, two granddaughters and two great grandchildren.

Morris is preceded in death by his parents, 1 grandson Samuel Crist, 2 brothers Wymer and Lyle and his special Aunt Olga Vogel.